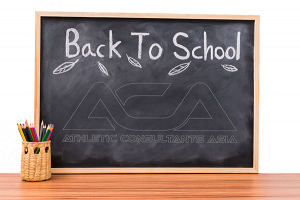 With COVID-19 counts on the decline, and vaccination rates increasing, university leaders in America are optimistic about returning to normal, or to near-normal campus life this coming fall when schools are planning to reopen face-to-face learning at most of the countries colleges and universities.
Universities' announcements to reopen this fall coincide with the recent sending of acceptance letters. But what will in-person learning look like? What about dorm life? What about sports and other student clubs and activities?
Most university officials are expecting significantly increased on-campus activity, but with limits. Most of the schools expect to have students living on campus but attending only some classes in person or attending only on selected days — one way to stagger the head count and to limit classroom exposure. And all plan to have vaccines and plenty of testing available.
We believe that higher education generally will be able to resume a kind of normal activity in the fall of '21, and by that I mean students in classrooms and in the residence halls, others on campus, and things generally open. But it will not look like the fall of 2019, before the pandemic.That will take awhile.
Students and their families will need to check with each college to know exactly what is being offered, and what will be required of each student who enrolls. In California, for example, it's clear that a campus-by-campus decision-making process remains in play. Last December, the California State University system, a huge system that enrolls nearly 500,000 students, announced plans for "primarily in-person" instruction this fall, only to be contradicted by officials at one of its 23 campuses.
Most colleges are saying that COVID-19 rules will remain in place for the upcoming fall semester. So while students may head into lecture halls instead of logging into Zoom, they'll still be expected to wear masks and abide by social distancing guidelines. Nevertheless, colleges across the country — from Purdue University to Portland State University — say they are reopening.
College Campus COVID-19 Rules
Finally, what about vaccine requirements? Will colleges require students to be vaccinated before attending classes on campus?
There is no doubt that the number of colleges and universities that will require students be fully vaccinated against Covid-19 is suddenly escalating. In early April, 2021 Duke University, Brown, Northeastern University, the University of Notre Dame, and Syracuse University all announced that students returning to campus in the fall must be fully vaccinated before the first day of class. Cornell University, Rutgers University, Nova Southeastern University, Roger Williams University in Bristol, Rhode Island, Fort Lewis College in Durango, Colorado, and St. Edward's University in Austin, Texas, have also said vaccinations will be mandatory for the fall of 2021.
Even more institutions are likely to follow, according to Lynn Pasquerella, president of the Association of American Colleges and Universities.