College Soccer in America​
Only 5.7% of players coming out of a US high school play college soccer. The women fair a little better with 7.2% playing college soccer.
There are 327 DI soccer programs in the US, 253 DII programs, 207 NAIA programs, and 232 NJCAA programs.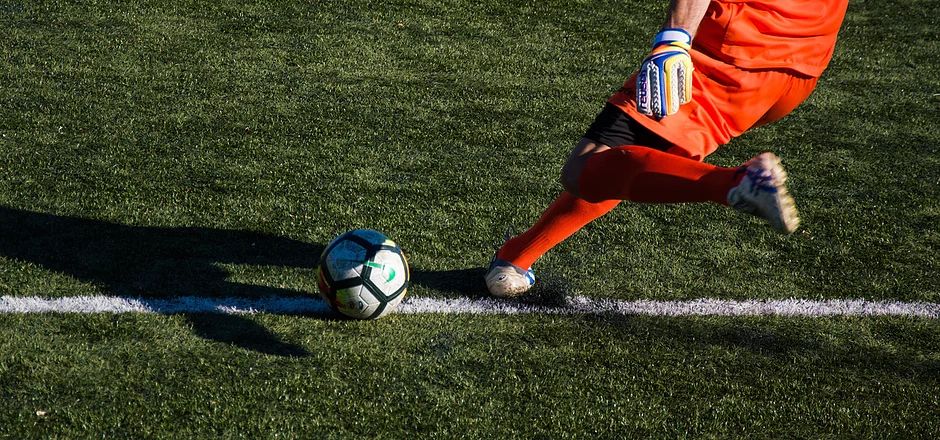 Things To Know About Soccer Recruiting
Finding a soccer scholarship can be a difficult process. Soccer is available at fewer US colleges than a sport like basketball, and budgets for soccer are smaller. That's why learning exactly how the soccer recruiting process works from a trusted resource like ACA is essential.
When does the soccer recruiting process start?
The soccer recruiting process starts in middle school. Soccer recruiting starts early because the competition for soccer scholarships is extremely high. There are just over 1,200 collegiate men's soccer programs and 1,400 women' soccer programs in the US.
How do I get discovered?
Introductory emails to soccer scouts as well as third-party evaluations from a trusted neutral source like ACA. Introduce yourself to prospective coaches and soccer programs with a simple email. We'll do that for you. Reach out to both the head coach and assistant coaches and tell them why you fit their team. Once they know that you're interested, college soccer coaches can identify you as a prospect using online tools from a trusted resource like ACA.
How do coaches evaluate prospects?
The Internet is your best soccer recruiting tool. Scouting for soccer isn't easy. Budgets for college soccer teams aren't nearly as high as they are for basketball or football, so the best way a college soccer scout can evaluate you, without spending money on travel, is the Internet. Easy access to video highlights and statistics from a third-party evaluator like ACA helps soccer coaches quickly find players that fit their system.
Where am I qualified to play?
Your academic standing and test scores will play a major role in where you play. The majority of US college soccer programs aren't in DI, so set your expectations accordingly. Nearly 85% of college soccer players compete at the Division II, Division III, NAIA or junior college level. ACA is an experienced neutral talent evaluator, and can tell you what level your skills are best suited for and where you're likely to find the most success.
Let us know your details on the form below. We will be in touch with you soon !