College Basketball in America
There are over 1,000 college basketball programs in the US, divided between all the various associations. Percent of foreign students playing NCAA basketball: 6.1% men and 4.4% women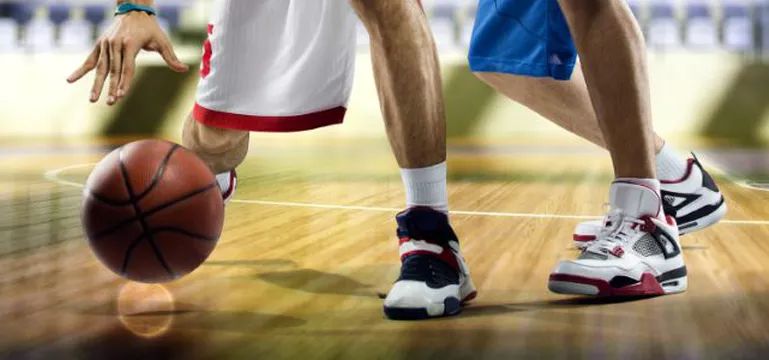 Things To Know About Basketball Recruiting​
There are plenty of steps that you can take as a basketball recruit to make the process easier. ACA can help make sure that you do every little thing that you can to separate yourself from other basketball recruits.
Develop your game plan and get evaluated by a third party.
Involving a third party like ACA is an important first step as a basketball recruit. US college basketball coaches are inundated with information from potential recruits, but they rely heavily on evaluations from a trusted source like ACA. And because ACA is a neutral third party, we provide honest answers about your skill level, which helps you set realistic goals about where you want to play college basketball.
Post your academic / athletic resume online.
Providing easy and organized access to your highlight videos, statistics, and academic information makes a coach's job much easier. ACA, and our technology partners in the US, NCSA, have the largest digital platform available to student athletes, which makes it extremely easy to post profiles and videos and makes you immediately visible to hundreds of coaches.
Create a winning highlight / skills video.
College basketball coaches watch hours of video from basketball recruits. A skills video is an essential tool in the basketball recruiting process. You have to show that you're a well-rounded player by including clips that illustrate your varied shooting range, your ability to play defense, your knack for establishing position under the basket. Let your video prove that you can handle pressure, pass well in transition, or guard players much bigger or smaller than you.
Contact 50 to 100 realistic basketball programs.
There are nearly 1,800 colleges in the US with basketball programs, so when you're a recruit for basketball you've got plenty to choose from. Starting with a large pool of schools can help ensure that the perfect fit rises to the top when the basketball recruiting process is over. Using ACA's digital services makes it extremely easy to get your information to dozens of prospective colleges. It's important to know that the majority of college basketball teams aren't in Division I, so set your expectations accordingly.
Realize that it's not a four-year decision. It's a 40-year decision.
Choosing a US college is one of the most important decisions of your lifetime. Do your research and make an educated decision when you select a college, not only as a basketball recruit, but as a student athlete. Input from a neutral third party like ACA can match you up with a school that's an ideal fit for you during the four years that you are there.
Miami's Bruce Brown | A Day in the Life
Let us know your details on the form below. We will be in touch with you soon!